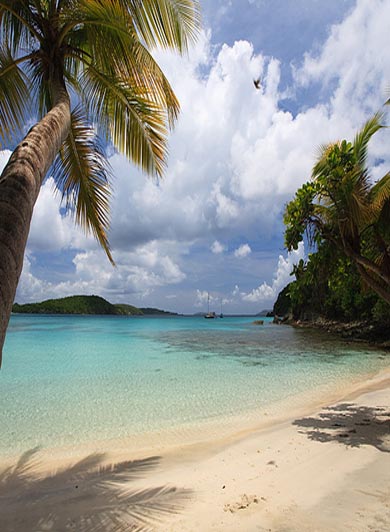 What our guests have said about us.
June 2017
Mike
Thanks so very much for a wonderful home! Thanks for your prudence upon arrival Villa Tamarindo provided everything we needed for a wonderful, fun, comfortable time. This was our second visit as a graduation gift for our daughter & a much needed fun in the sun vacation. You were all welcoming and helpful. Thank you from the bottom of our hearts!
~ Chris, Kevin, Meridith & Christian

February 2017
Mike
We had a great stay. Always love visiting friends & family on St John, but being at Villa Tamarindo made the week feel luxurious! Enjoyed the pool, grill. bocce court and the porch so muchÖ.Plus the beds are VERY COMFORTABLE! Thanks so much.
~ Donna and Tim

April 2016
Mike and Terry
What a beautiful home her at Tamarindo. We truly enjoyed every moment here. St John is our favorite place and now your villa is on or list as a good place to stay. Everything was spectacular, down to the little, special touches of the welcoming snacks and drinks. Thank you so much! We will be back!
~ Chris and Elizabeth

January 2016
We had a fabulous time at Tamarindo-beautifully appointed, comfy & convenient to town & beaches. Terrific layout for friends traveling together with quiet private space when need be, and the wonderful deck for dinner & laughter. Thanks for the welcome fruit, etc. We feel so much at home we want to stay!
~ Jan & Tom Cronan
Killingworth CT

November 2015
We had a great time. The house was great. Clean, well laid out you guys thought of everything. Thanks for the extras. When we come back we will definitely stay here. Thanks again.
~ Bruce & Cindy Griffith

June 2015
Thank you so much for the hospitality and showing us this amazing villa. We love everything about it. Especially the view, the pool, and the closeness to the trails. We made many great memories.
~ Bobby, Nick, Isabella & Dom
Charleston SC

February 2014
Itís hard to describe how wonderful this villa is. Built to perfection and maintained like your own home. It was hard to leave the beautiful gardens and the kitchen is equipped for gourmet meals. Anything we could have thought of, you have done. We felt at home, and will be back.
~ Peter & Elaine Curley
Westbrook CT

January 2014
It is a pleasure to be the first guests to write in the book for 2014! Thank you again for your wonderful hospitality It was such a welcome treat to have the fridge stocked for our first breakfast Villa Tamarindo is a lovely home that was perfect for our family of four and provide us with such great memories this week We are not looking forward to returning to New York which has eight inches of snow waiting for us! Best wishes for a happy new year and we look forward to returning to Villa Tamarindo again.
~ Stacy Richard, Molly & Laura Charney Briardiff
Manor, New York

December 2013
Thanks for making this a memorable Xmas! We loved the decorations that made it more like home. Your wonderful home and incredibly well stocked kitchen encouraged us to stay, cook and enjoy all of the property.
~ Danielle & Keith Walisch
Greenlawn, New York

June 2013
Thank you so much for sharing your slice of heaven with us. We had a perfect, relaxing and thoroughly enjoyable vacation. Your hospitality is amazing. Everything in the villa is so well thought out and perfectly comfortable. We have already began thinking about who we can bring back with us next year. See you soon.
~ The Lamparts
Chicago

March 2013
What and Awesome Spring Break! We couldn't have asked for a better place to spend with the kids. The house was well stocked with amenities and groceries It was very nice to have the first nights supplies already here so we didn't have to run to town after a full day of travel. We can't wait to visit Villa Tamarindo again.
~ The Jones
Brian, Leslie, Larson & Alder

April 2012
If you are lucky enough to be sitting in Villa Tamarindo while reading this, consider yourself to be among the select fortunate to have found their way to this amazing villa! This is out 3rd stay/year at villa Tamarindo and after 20+ years of trips to St John we would never consider any other villa option!
~ Don and Marilyn Frese
Levitown Long Island NY
December 2012
We had a wonderful time at Villa Tamarindo. Great house, great trails and overlooks from the house, great island. We will be back!
~ Gary, E. Lee, Ray & Carol

May 2011
This place is beautiful. Thanks Mike for everything! One of the coolest and most special places we've ever seen! Thanks for a good week!
~ Don, Cathy, Cori & Ryan Fairbairn
Virginia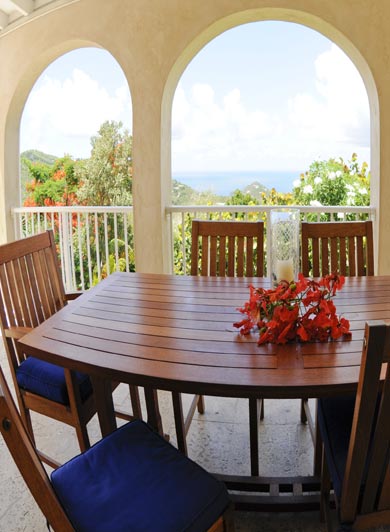 July 2010
Another year, another great week. Thanks for all your guidance. New discoveries this year Brown Bay, Reef Bay, Parrot Hill Trail, all brought new adventures. Old favorites Maho Bay with the turtles, Waterlemon Cay with the best snorkeling, Skinny Legs. The house is fantastic and has everything we need to relax and forget about the real world. Truly defines the word holiday. We'll be back.
~ Tom, Regina, Molly & Lilly

Spring Break March 08
Thanks for the first night provisions, spotless house and spectacular grounds. We escaped one of the snowiest winters on record to your paradise. Snorkeling. Cinnamon Bay. Maho Bay. Francis Bay. Bocce ball and hanging by the pool. Grilling and looking out over Cruz Bay. Hiking and hiking and hiking. We will miss this place but now we know a great place to come back to. Thank you Mike for all your help.
- Jenni, John Jr., Ali & Johnny III Fesenthal
Northbrook IL
13th April to 19th April 2008
Mike
What a house! Kids love it. Hope not too much trouble.
~ The Hammel's
Ted, Kristen, Audrety, Maxwell, Kathryn
19th April to 26th April 2008
Dear Mike
Thanks for the great stay in your beautiful villa!
We really enjoyed all of our time in St John and this villa was all we could have asked for! We hope to be back next year.
~ Sandy and Dan Buss
Boone IA
6th June to 16th June 2008
Mike Terry and Tom
We so appreciated your thoughtfulness and attentiveness has hosts of the lovely villa you created. We've stayed in several VRBO rentals and that didn't come close to the experience we've had at Villa Tamarindo.
Glad Mike was here when the power was knocked out in a storm. We snorkeled in an different spot every day -loved the starfish at waterlemon Cay-nice coral in Caneel bay-fun sail to Jost Van Dyke. Hope to return some year. Look us up if you ever make it to Jackson Hole.
~ Linda, Frank, Matt & Heidi Kaunitz
Teton Village WY
February 28th 2009
Mike
What a beautiful villa!
Your villa far exceeded out expectations. Every detail was much appreciated. We really enjoyed Sheila. Our favorite spots included Cinnamon Bay, honeymoon Bay and Jost Van Dyke. Our favorite restaurants were ZoZo's and The Lime Inn. Thanks again and we we'll be back!
~ Brad and Patti Rudner
NYC
March 7th 2009
Thank you so much for such a wonderful place to stay. The villa was absolutely perfect for us. What a treat that the trails to the beach were in the back yard. Looking forward to coming back hopefully sooner rather than later!
- Rachel, Jon and Jonah Dworkin
Brooklyn NY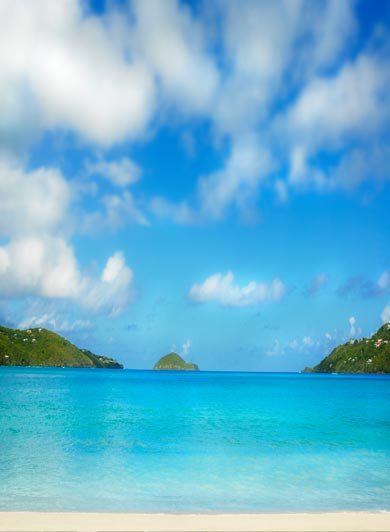 March 28th to April 4th 2009
Thank you for a fantastic stay in a wonderful villa!
We were incredibly impressed with the cleanliness, amenities, bathroom products, beautiful grounds, etc.etc. We also appreciate the provisions you left for us in the fridge and bar. We did a lot of snorkeling, diving, exploring and eating!
We hope to be back soon and will certainly look forward to staying in your beautiful villa again.

~ Derek and Mona Williams
~ Brian and Sara Smith
Smyrna, GA
April 7th to April 17th 2009
You've built a very special home on an island of special homes; immaculately clean, well laid out for comfortable island living , & completely equipped to allow guests more time to enjoy their vacations.
Many thanks,
~ Bruce & Jackie Long
~ Sandra Garcia
Granada, Nicaragua